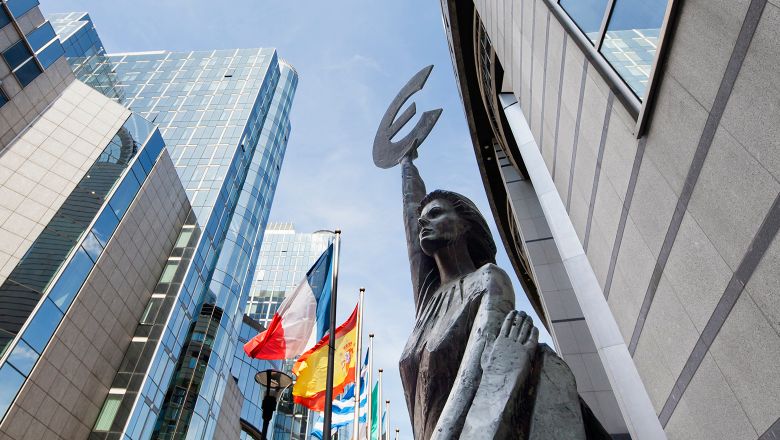 Corporate bonds are a core asset class that offer a good source of relatively safe income in a world where we have lost a lot of previously safe sources"
Paul Read, fund manager
Why European Bonds?
Providing stable predictable cash flows, bonds have traditionally been the foundation of an investment portfolio. While the public is currently focused on governments with excessive debt levels, companies' balance sheets in Europe today are generally robust and cash balances are good. We have seen strong capital returns in areas of the corporate bond market. We expect that from here, income will be an important driver of total return. Corporate bonds are an attractive income producing asset class that can also diversify an investor's portfolio.
Why the Invesco Euro Corporate Bond Fund?
A successful investment approach
Having invested through a variety of market conditions, the fund management team knows how to find opportunities that offer the best potential for long-term returns. Fund managers Paul Read and Paul Causer combine security picking with economic and sector analysis. This way they can identify opportunities that the market has not factored in.
A wealth of experience1
Since launch, the Invesco Euro Corporate Bond Fund has been run by the same two fund managers, Paul Causer and Paul Read. They can draw on an industry experience of more than 25 years. Independent rating agencies like Morningstar and Standard & Poor's have confirmed the excellence of this fund in the past.
1Any reference to a ranking, a rating or an award provides no guarantee for future performance results and is not constant over time.
Past performance is not an indication for future performance, provides no guarantee for the future and is not constant over time. The performance data shown does not take into account the costs and commissions incurred. Peer group = Morningstar GIF OS EUR Corporate Bond.
Quick links
Risk warnings
The value of investments and any income will fluctuate (this may partly be the result of exchange rate fluctuations) and investors may not get back the full amount invested.
Debt instruments are exposed to credit risk which is the ability of the borrower to repay the interest and capital on the redemption date.
Changes in interest rates will result in fluctuations in the value of the fund.
The fund may hold a significant amount of debt instruments which are of lower credit quality and may result in large fluctuations of the value of the fund.
Important information
The units/shares of the fund offered in this website are registered for public distribution with the Commission de Surveillance du Secteur Financier. No investment recommendation is being offered or provided by Invesco and if investors are unsure if this product is suitable for them, they should seek advice from a financial adviser. A decision to invest in shares of a fund must be based on the most up to date legal offering documents. These documents (fund & share class specific Key Investor Information Document, prospectus, annual & semi-annual reports) are available in hardcopy and free of charge at Invesco Asset Management S.A., Avenue Louise 235, B-1050 Brussels, Belgium, Tel : +32-2-641 01 70 - Fax : +32-2-64101 75 as well as on our website on the following link. Investors must be aware that their investment may be subject to the risk of adverse foreign exchange rate movements. Ongoing charges and any other fees, commissions, charges and expenses, as well as taxes, payable through the fund, are disclosed in the fund's KIID and prospectus. Other costs, including taxes, related to transactions in connection with the fund may arise directly for the client. Past performance is not a guide for future returns. The value of investments, and the income from them, can fluctuate (this may partly be the result of exchange rate fluctuations), and investors may not get back the full amount invested. Current tax levels and reliefs may change. Depending on individual circumstances, this may affect investment returns. For more information please contact your local distributor. All opinions expressed are based on current market conditions and are subject to change without notice.
© 2016 Morningstar. All rights reserved. The information contained herein: (1) is proprietary to Morningstar and/or its content providers; (2) may not be copied or distributed; and (3) is not warranted to be accurate, complete or timely. Neither Morningstar nor its content providers are responsible for any damages or losses arising from any use of this information.