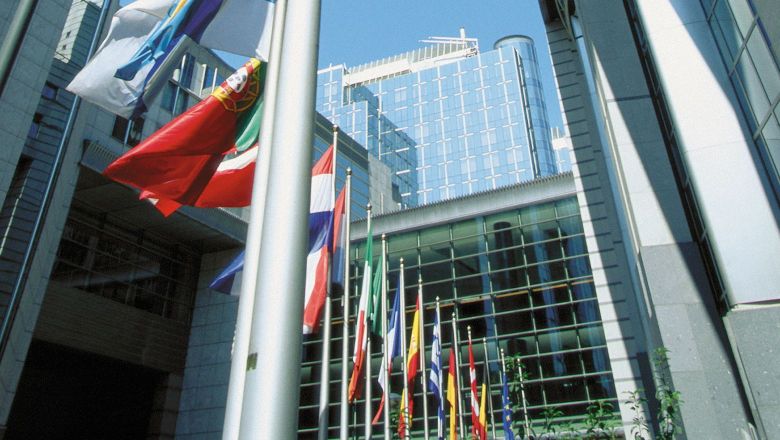 The euro crisis has left many European companies trading below their intrinsic value, offering substantial opportunities for a valuation driven investor. "
John Surplice, fund manager
Why the Invesco Pan European Equity Fund?
The Invesco Pan European Equity Fund is a fundamentally managed, benchmark-agnostic bottom-up managed fund. The fund managers do not favour any particular investment style, nor are they restricted by country, sector, stock or market cap limits. This dedicated investment approach has led to a very consistent performance: Due to the funds comparatively high up-capture ratio, investors have been provided with attractive alpha potential particularly in strong equity markets.
Past performance is not an indication for future performance, provides no guarantee for the future and is not constant over time.
A flexible investment approach
By not favouring any one particular investment style, the fund tries to take advantage of the best mix of individual risk/reward opportunities in the market at any particular point in time in whatever stock, sector or country they are to be found.
Capitalising on valuation anomalies
The team's investment approach seeks to capitalise on valuation anomalies in the market, with the benchmark considered more of a useful reference point.
Avoiding reliance on short-term trends
The investment team places more emphasis on the long term, avoiding any overreliance on shorter term trends such as momentum and other technical factors.
Experienced team
The co-fund managers, John Surplice and Martin Walker, have managed the fund since 1 July 2003 and offer clients an average of over 15 years' fund management experience.
Investment philosophy
Systematic analysis of approximately 1,000 equities against key factors of successful businesses
Selection of those businesses that meet as many of the identified success factors as possible
Analysis of earnings revisions, relative strength, management behaviour and assessment by the investment team
Aim: Minimizing loss risks without affecting the yield potential
Quick links
Risk warnings
The value of investments and any income will fluctuate (this may partly be the result of exchange rate fluctuations) and investors may not get back the full amount invested.
Important information
The units/shares of the fund offered in this website are registered for public distribution with the Commission de Surveillance du Secteur Financier. No investment recommendation is being offered or provided by Invesco and if investors are unsure if this product is suitable for them, they should seek advice from a financial adviser. A decision to invest in shares of a fund must be based on the most up to date legal offering documents. These documents (fund & share class specific Key Investor Information Document, prospectus, annual & semi-annual reports) are available in hardcopy and free of charge at Invesco Asset Management S.A., Avenue Louise 235, B-1050 Brussels, Belgium, Tel : +32-2-641 01 70 - Fax : +32-2-64101 75 as well as on our website on the following link. Investors must be aware that their investment may be subject to the risk of adverse foreign exchange rate movements. Ongoing charges and any other fees, commissions, charges and expenses, as well as taxes, payable through the fund, are disclosed in the fund's KIID and prospectus. Other costs, including taxes, related to transactions in connection with the fund may arise directly for the client. Past performance is not a guide for future returns. The value of investments, and the income from them, can fluctuate (this may partly be the result of exchange rate fluctuations), and investors may not get back the full amount invested. Current tax levels and reliefs may change. Depending on individual circumstances, this may affect investment returns. For more information please contact your local distributor. All opinions expressed are based on current market conditions and are subject to change without notice.
© 2016 Morningstar. All rights reserved. The information contained herein: (1) is proprietary to Morningstar and/or its content providers; (2) may not be copied or distributed; and (3) is not warranted to be accurate, complete or timely. Neither Morningstar nor its content providers are responsible for any damages or losses arising from any use of this information.